Commodore CD1401 Ram Expansion unit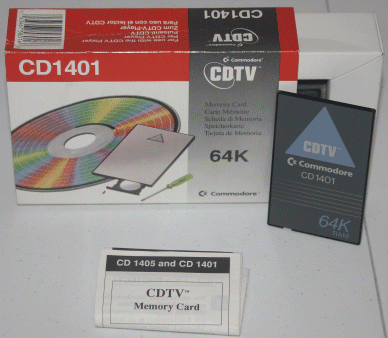 This 64k expansion was an available purchase for Commodore CDTV users who wanted to get more out of their machines. It fits in the front port of the CDTV that looks like PCMCIA, but isn't. A battery are also included on board, which makes the most likely use for this as persistant storage.

Model     : CD1401
Type      : Ram expansion unit
Resources : 64 kilobytes of battery-backed memory
Connection: CDTV front memory port
Notes     :


Click here to return to the main pictures page




If you find anything in here you have questions or comments about, feel free to leave me email right here.
To return to my home page, click here.