Commodore/Amiga 1020 Disk Drive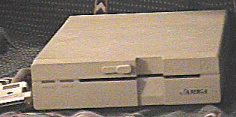 The A1020 is not merely a 5.25" drive for Amiga users. The A1020 was intended to act as a bridge to standard PCs by allowing an Amiga to read PC-formatted 5.25" floppies. In fact, each drive was sold with a copy of a popular PC-emulator called "The Transformer". The A1020 utilizes an ALPS mechanism and a modified 1571 drive case.
Although I had a lot of trouble myself, I've been told that the 1020 can also be used with the regular AmigaOS, though both mounting and disk changes have to be done manually.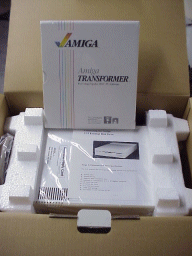 Model    : Amiga 1020
Type     : 5.25" Floppy Disk Drive
Media    : Double Density
Capacity : 360K per disk
Interface: Amiga "Floppy" bus
Dos      : N/A (Computer controlled)
Notes    :



Click here to return to the main pictures page




If you find anything in here you have questions or comments about, feel free to leave me email right here.

To return to my home page, click here.