Commodore 1565 Disk Drive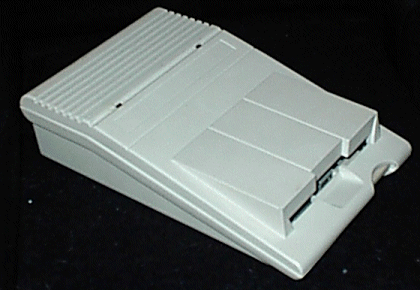 Like its parent computer, the Commodore 65, this drive is a prototype. Like the internal 3.5" drive in the C65, the 1565 uses a Chinon mechanism, and both reads and writes the standard 1581 disk format. When connected, the drive is recognized by the computer as device #9.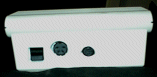 Resembling more an Amiga drive in design than a standard Commodore 8-bit drive, the 1565 is a relatively "stupid" unit controlled entirely by the Commodore 65s internal logic. It connects to the computer through a 8 pin mini-din. The particular cable I use has "Commodore 1521" written on the label, but lord only knows that a 1521 is.

Model    : 1565
Type     : 3.5" Floppy Disk
Media    : Double Density
Capacity : 800K per disk
Interface: 8-pin mini-din
Dos      : Internal to C65
Notes    : Prototype



Click here to return to the main pictures page




If you find anything in here you have questions or comments about, feel free to leave me email right here.

To return to my home page, click here.