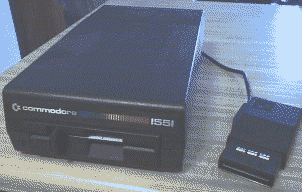 The release of the 264 series computers in 1984 (the Commodore 116, 16, Plus/4, etc) brought with it the new TED chip. Since this chip was capable of sound, video, and I/O, Commodore did their best to take advantage of all of these features. An example of the TED's I/O features being put to use is the European-built Commodore 1551 disk drive. Designed entirely for 264 series computers, this disk drive connects to the proprietary TED parallel port of these computers, delivering enhanced I/O speed.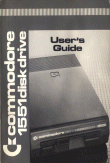 Like all Commodore disk drives, the 1551 is a smart device, containing it's own processor and memory. It stores 170k per disk standard.

Model    : 1551
Type     : 5.25" Floppy Disk
Media    : Single Sided, Single Density
Capacity : 170K per disk
Interface: TED parallel port
Dos      : CBM DOS 2.6
Notes    : Demo disk



Click here to return to the main pictures page




If you find anything in here you have questions or comments about, feel free to leave me email right here.

To return to my home page, click here.