The Commodore

Please read the entry for the VIC-20 before proceeding.

According to legend. The VIC-20 was released in Germany as the VC-20 for two reasons. One, because of the popularity of Volkswagen, Commodore could market the VIC is the "VolksComputer" (People's Computer). Second, because the "V" in "VIC" is pronounced as an "F" in Germany, meaning that "VIC" is pronounced as a vulgarity there...




Statistics, features, and VC-20 resources:
CPU: MOS Technology 6502A RAM: 3.5 kilobytes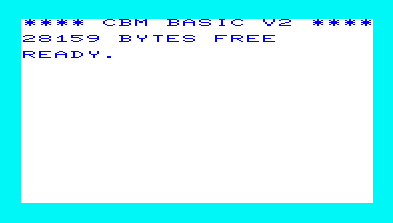 ROM: 20 kilobytes Video: MOS Technology 6561 "VIC"
Text: 22 columns, 23 rows.
Hires: 176x184 pixels bitmaped
8 text colours, 16 background colours
Sound: MOS Technology 6561 "VIC"
3 voices (square wave), noise and volume

Ports: 6522 VIA (X2)
1 Joystick/Mouse port
Round DIN CBM Serial port
Female edge-connector 'Cartridge/Game/Expansion' port
Round DIN CBM Monitor port
RCA-Style RF Audio/Video port
Male edge-connector CBM 'USER' port
Power and reset switches
2-pin DIN Power connector

Keyboard: Full-sized 66 key QWERTY
8 programmable function keys
2 sets of Keyboardable graphic characters
2 key direction cursor-pad
Resources: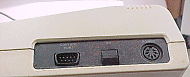 Help: (materials below thanks to Ward Shrake) Interviews: Gamer Resources:


Personal Note: My first VC20 came to me through a small German shop. However, the boxed one I have now came from a trade with Stefan Walgenbach. Vielen Dank!



Click here to return to the main pictures page




If you find anything in here you have questions or comments about, feel free to leave me email right here.

To return to my home page, click here.