The 264 Series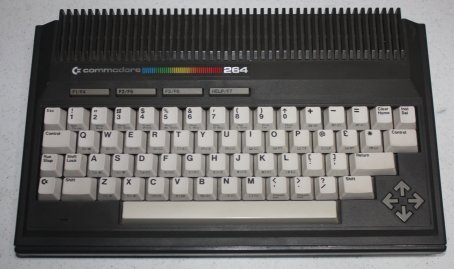 Please read the intro to the 264 Series in the C16/C116 entry before proceeding.
The namesake computer of the 264 Series is almost identical to the sibling that actually made it to market, namely the Plus/4. It has the same amount of RAM, the same keyboard and case, and even shares an identical motherboard, lacking only the 3+1 ROM software to make it a full Plus/4. However, the 264 as-is was never released, so again this is a demo unit, or a pre-production prototype, typically given to developers so that software would be available when the computer hit store shelves.
The Commdore 264 and 116, being developed first, provided a basis for the development of other computers in the 264 series by Commodore-Japan. For those who are curious, here is a picture of the prototype motherboard, all socketed and working fine, with its 01/19 ROMs.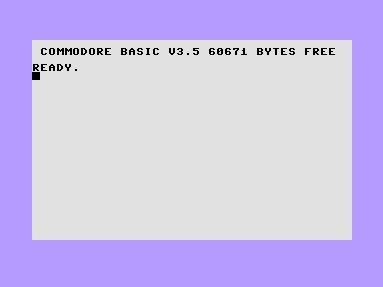 Statistics, features, and C264 resources:
CPU: MOS Technology 7501
Variable clock rate, with max 1.76mhz
RAM: 32 kilobytes

ROM: 32 kilobytes
C264 Series Kernal & BASIC v3.5

50 more commands than BASIC 2.0
Video: MOS Technology 7360 "TED"
5 Video modes
Max. Resolution 320 X 200
40 columns text
Pallette of 16 colors in 8 shades, for 128 colors.
Sound: MOS Technology 7360 "TED"
2 voice tone-generating sound capabilities

Ports: MOS 7360
2 Joystick/Mouse ports
Round DIN CBM Serial port
Female edge-connector 'TED' port
Round DIN CBM Monitor port
RCA-Style RF Audio/Video port
Power and reset switches
DIN Power connector

Keyboard: Full-sized 67 key QWERTY
8 programmable function keys
4 direction cursor-pad
Resources:

Personal Note: This Commodore 264 was first in the hands of developers at Infocom, for production of their classic Zork Trilogy for the Plus/4. From there it was given to a gentleman in Rhode Island, who sold it on eBay, to me. :)






Click here to return to the main pictures page




If you find anything in here you have questions or comments about, feel free to leave me email right here.
To return to my home page, click here.