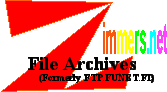 /pub/cbm/b/
Cartridge roms for CBM-II computers
8050 disk images of the Chicago B128 Users Group (CBUG) software library
Development/Programming software
Diagnostic and Burn-in software
Commodore Model B documentation
Educational Software for B Series
Commodore Model B system firmware
Games for B series computers
Software that fits in no other category
Various OS disks, some for the x86 and z80 add-ons
Productivity software for B series
Commodore Model B Service Manual
RS232/Terminal software
Unsorted CBM-II software, mostly from Ken Ross collection. Requires LYNX710.
Utility programs for CBM-II machines.
Mirror sites – General information – File types – Data transfer